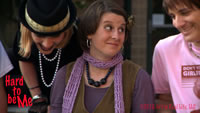 Kevin's friends are watching his vLog for the first time and commenting on his antics.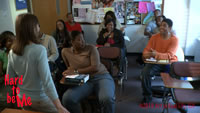 This is a still from the scene that introduces Patricia Hamilton's (Kendra North) English Honor's students at the college where she has just returned to teaching after a ten year absence.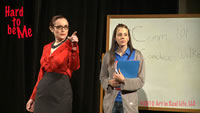 The great Dr. Wilkse doing what she does best, communicating, while her adoring T.A. stands by.